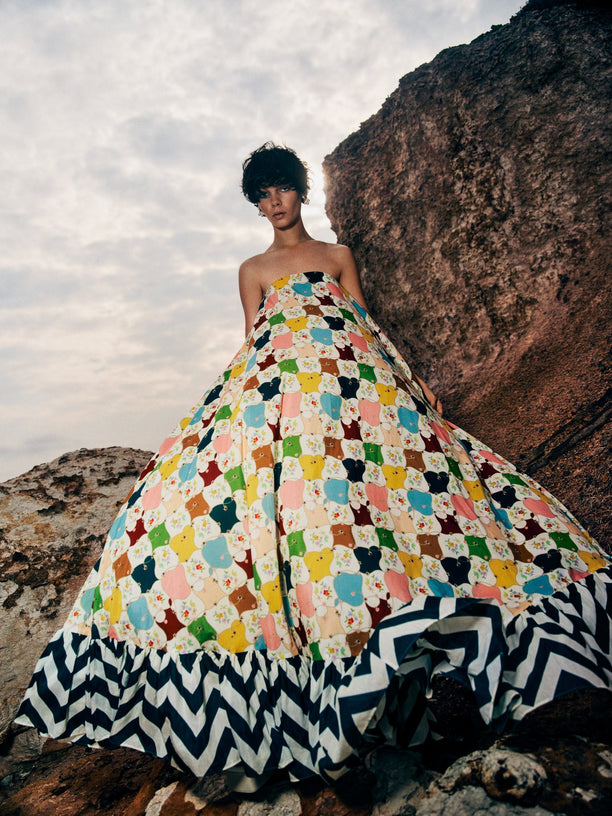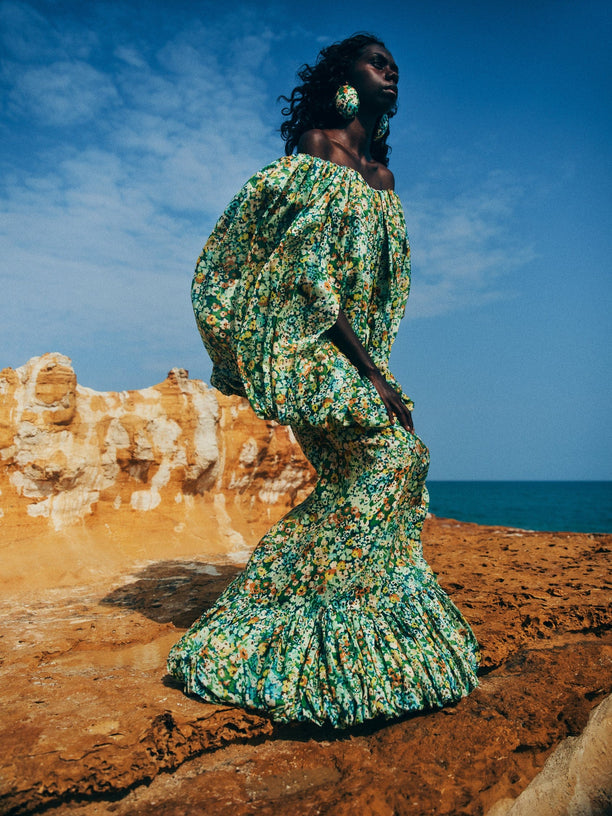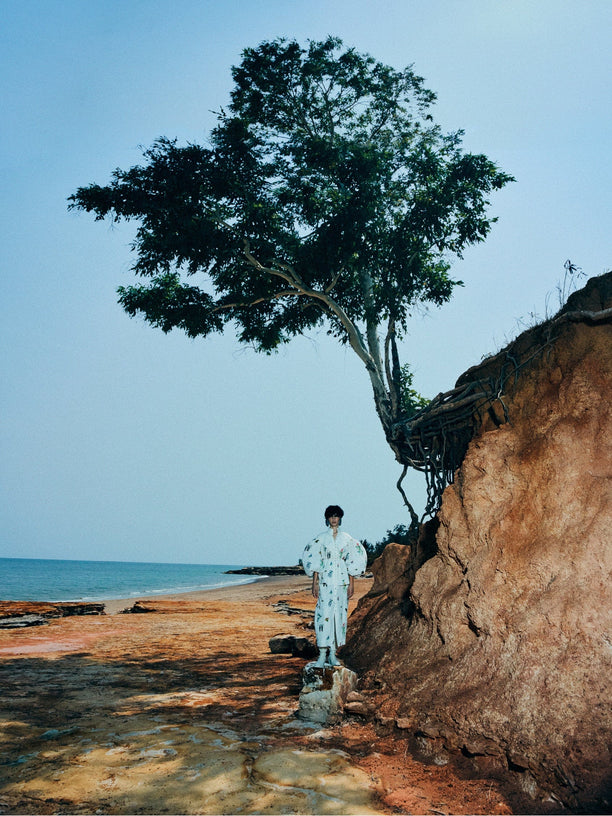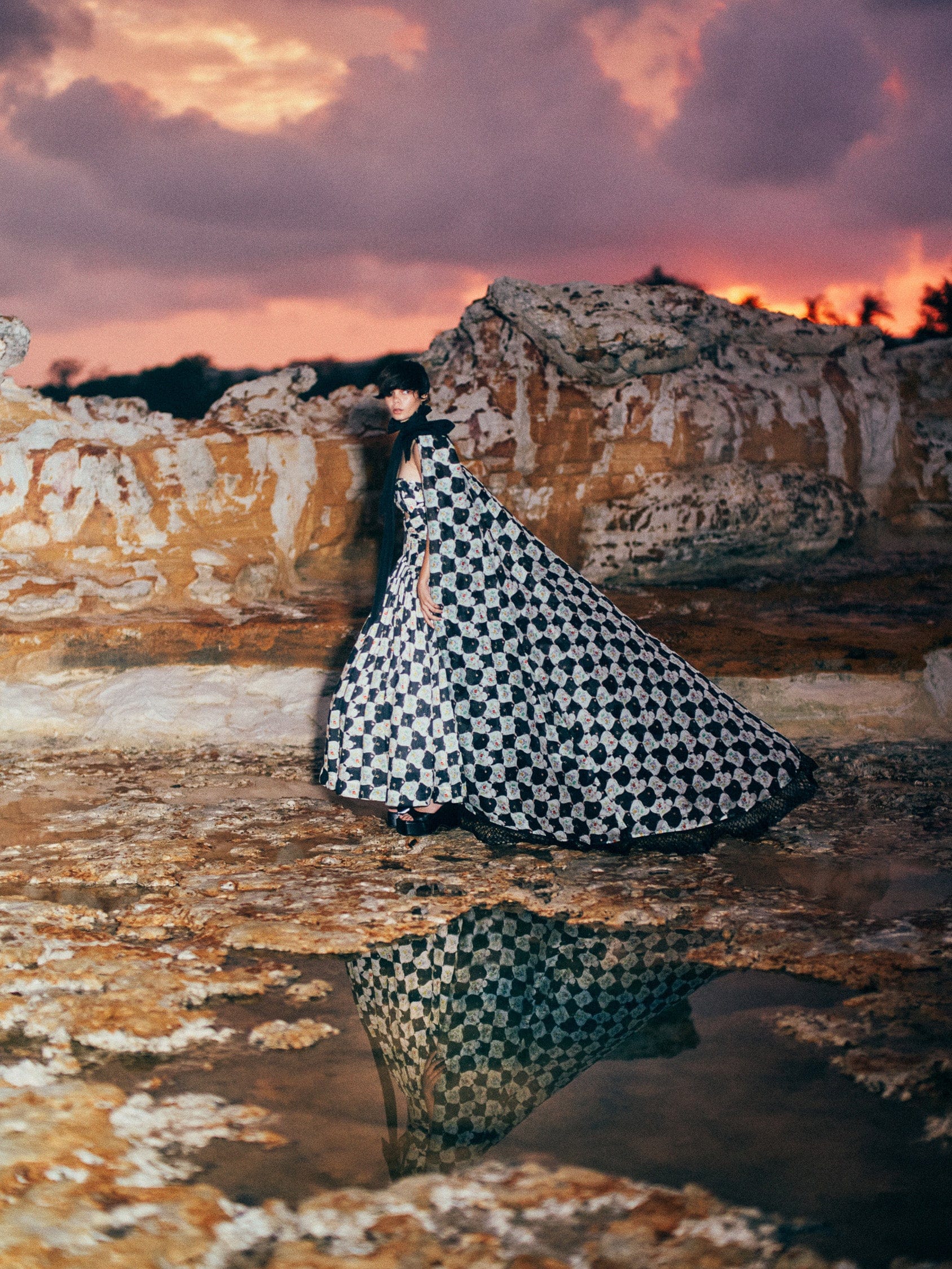 COLLECTION #12
KABOOM

Tomorrow beckons, the future calls, and the winds of change are turning the pages.

We invite you to hold a mirror up to your dreams and allow your imaginations to runneth over, spilling colour that seeps like ink blots into the fabric of your realities. Set off with us on a cosmic journey along a yellow brick road. Homeward bound, this is our return to Oz, because in the end everyone disembarks at the same destination.

Kaboom is what it looks like when we allow our dreams to burn brightly. Sparked by an incandescent desire to explore new frontiers, a curiosity for discovery is what keeps our fizzing spirits aglow.
Our most wildly ambitious and confident expression to date, Resort '24 delves into unmapped territories with all new interactions of form and colour, widely innovative fabrics and low-impact materials. Staying true to the Alémais creative approach, art is once again very much at the wheel, collaborating with 3 contemporary artists to steer the collection into the outer reaches of individuality.

From darkness to light, we skip through memories and moments like a stone over a lake. Our story lights up the sky like a rocket, and the nurturing journey comes full circle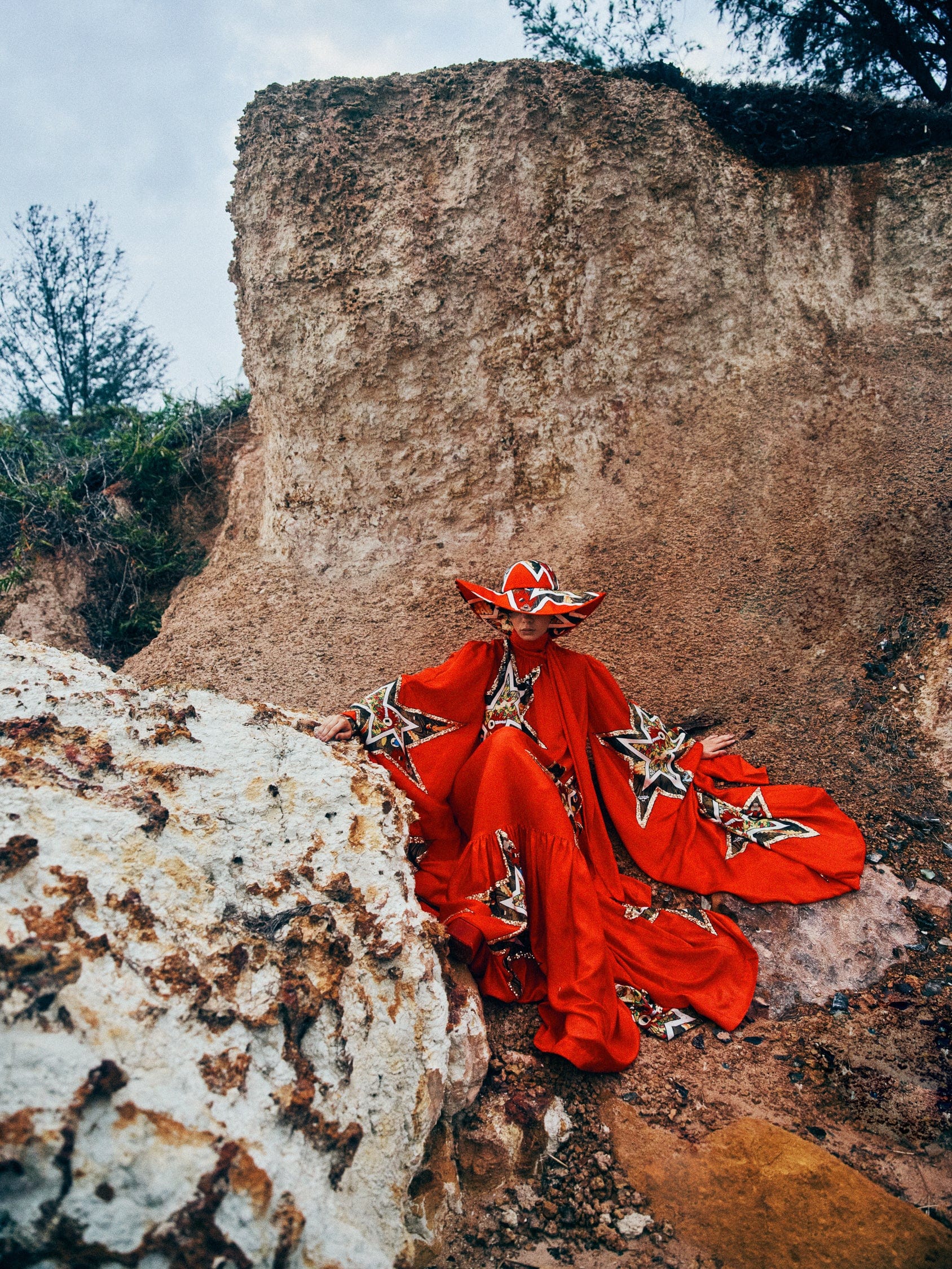 CAMPAIGN
NORTHERN TERRITORY
The collaboration of stories through creativity, fashion, art and film continues to inspire us onwards. On the road to our latest Resort collection Kaboom, we were inspired by Return to Oz: denoting a return to land, to Country, to ourselves and to each other.

Our picturesque setting for the Resort '24 campaign took us up north to Garramilla, on Larrakia Country; a vastly rugged backdrop enriched with natural diversity and wide open spaces.

There we were met with unrivalled sunsets that burnt holes in the milky-white firmament, cutting through the smoke-filled haze and descending on the dusty ochres in ribbons of miracle light.

Our return to Oz, Kaboom heralds the search for that defining moment, 1,000 unspoken words within a single frame.

For our Resort '24 campaign, Kaboom, we will be forever indebted to the incredible First Nations communities, elders and their families for their valued contributions and generosity of spirit.

We are thankful for the work of indigenous talent Cindy Renae Rostron, Savannah Kruger, Charvarnie Walsh, as well as the guidance and support from Nina Fitzgerald and Francis Grant.

Finally, we respectfully acknowledge the people of Larrakia Country who call the land their ancestral home where this shoot took place.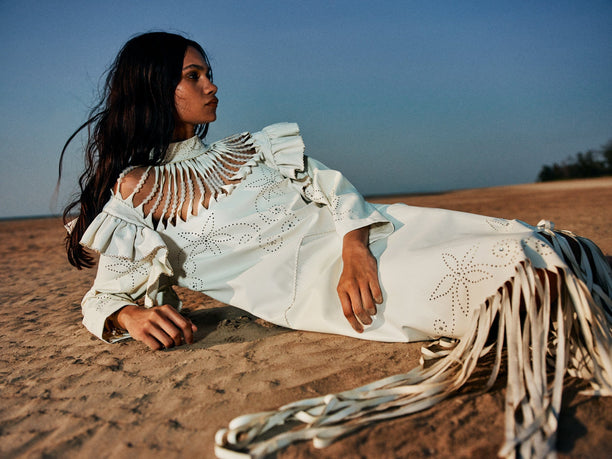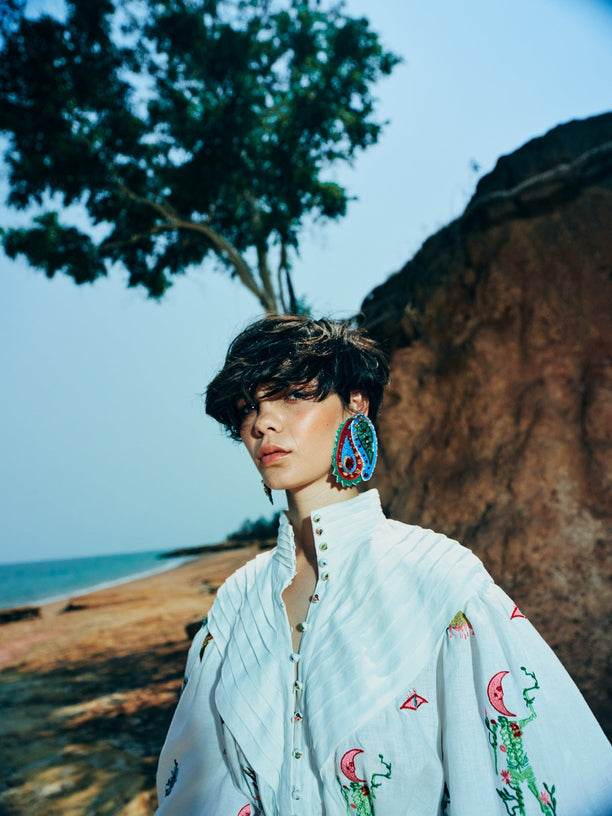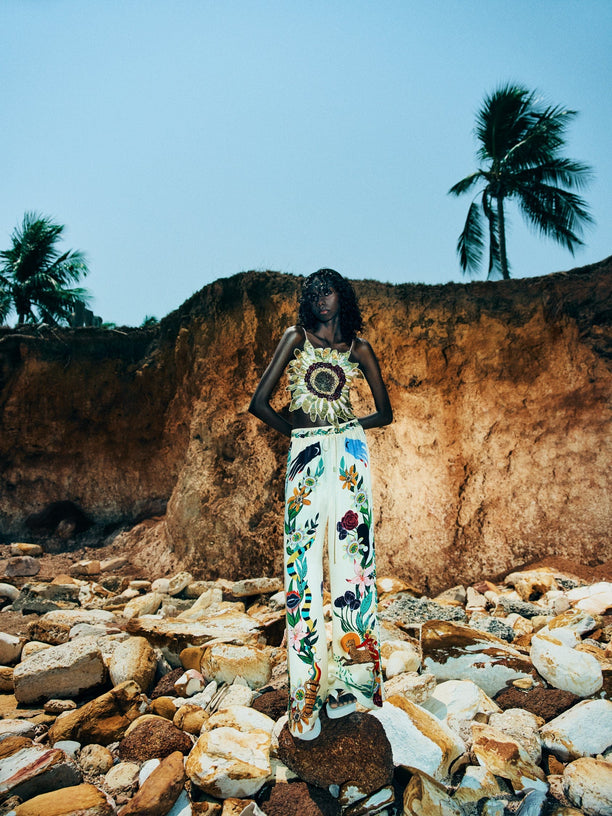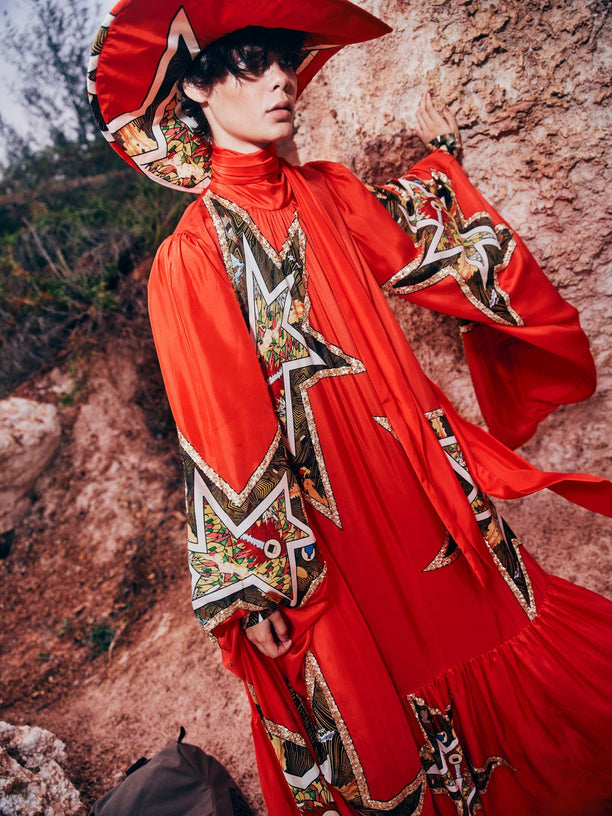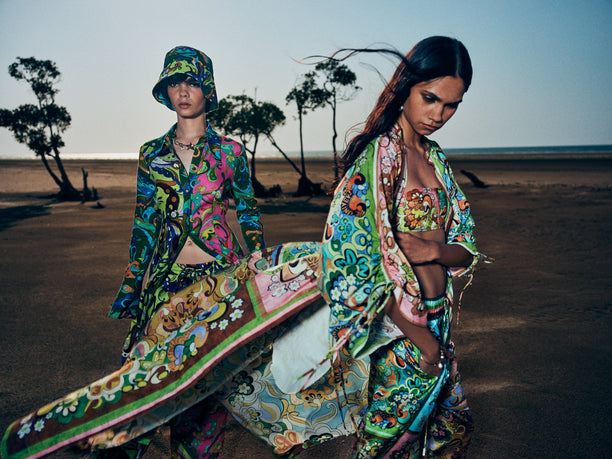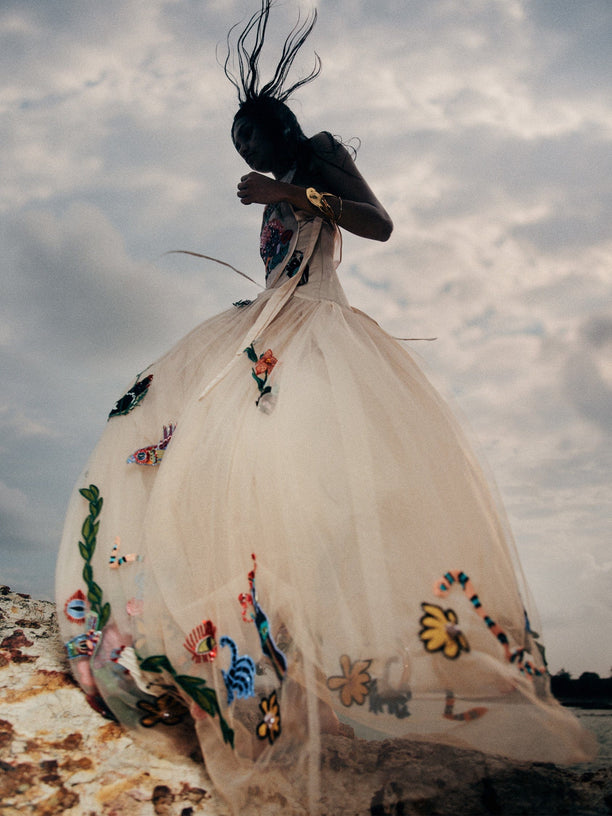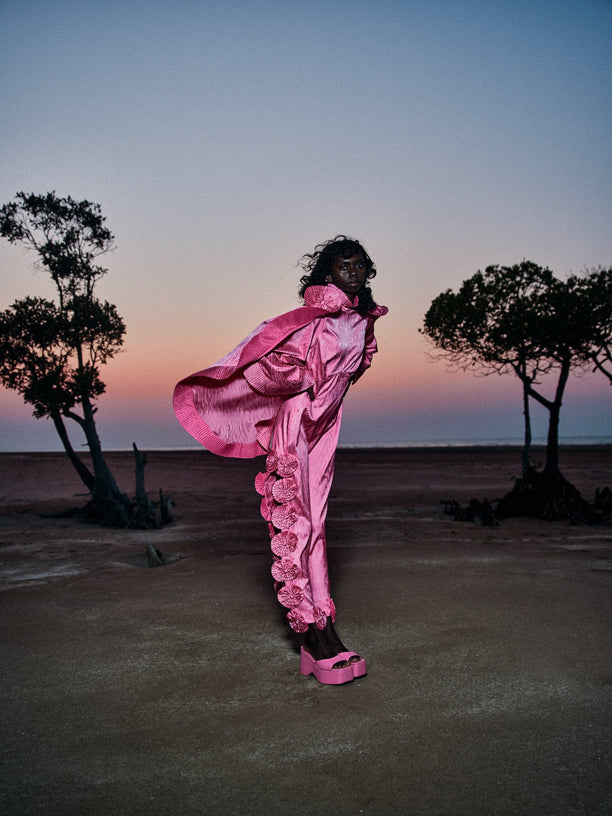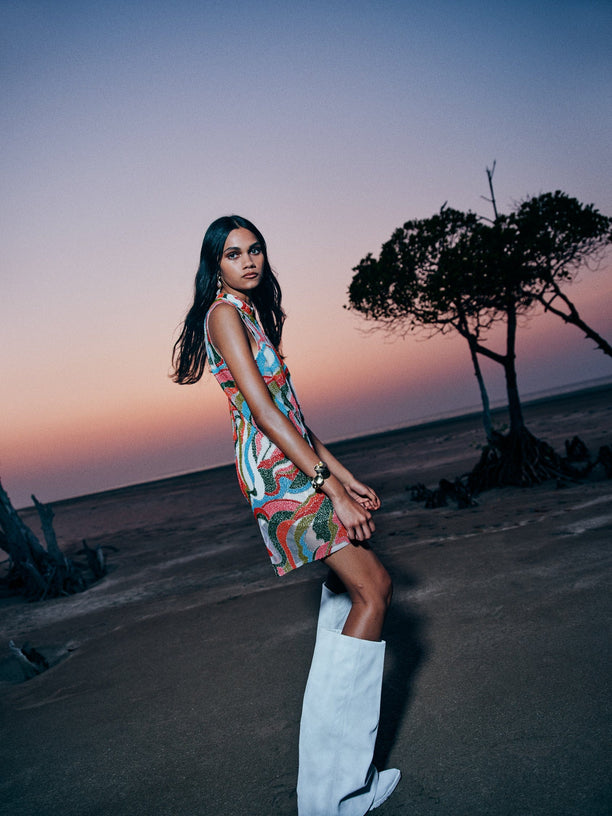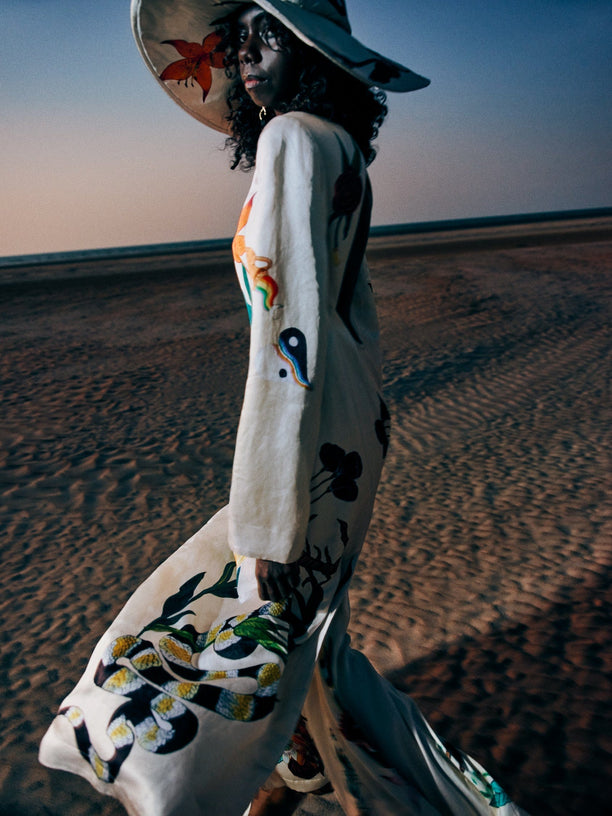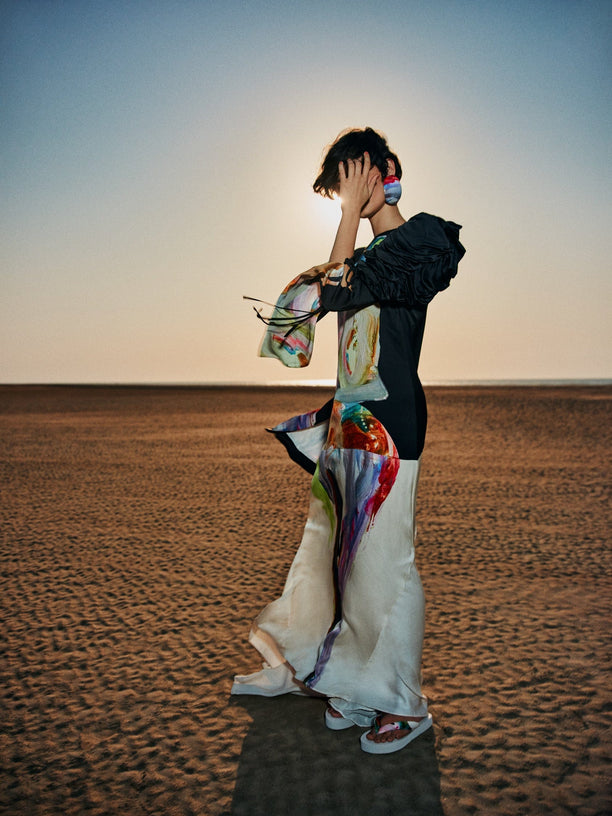 RESORT '24

CREDITS

Creative Director: Lesleigh Jermanus
Photographer: Georges Antoni
Stylist: Caterina Scardino
Motion: Ribal Hosen
Digital Operator: Jon Calvert
Drone Operator: Jack Bullen
BTS: Tim Shepard

Make-up Artist: Victoria Baron
Hair Stylist: Daren Borthwick
Photo Assistant: Thomas Spence
Stylist Assistant: Sophia Murdoch
Producer: Lauren Barge
Production: Casey Pippet

Talent: Cindy Rostron
Talent: Savannah Kruger
Talent: Charvarnie Walsh

Special Thanks to Nina Fitzgerald and Francis Grant